Goonies Never Say Die!
Cartoon versions of the Goonies gang.
A couple years ago, I was commissioned to do an illustration of all the Goonies characters. It was done on paper with ink and marker, but I liked the character designs so much, I decided to do a digital version.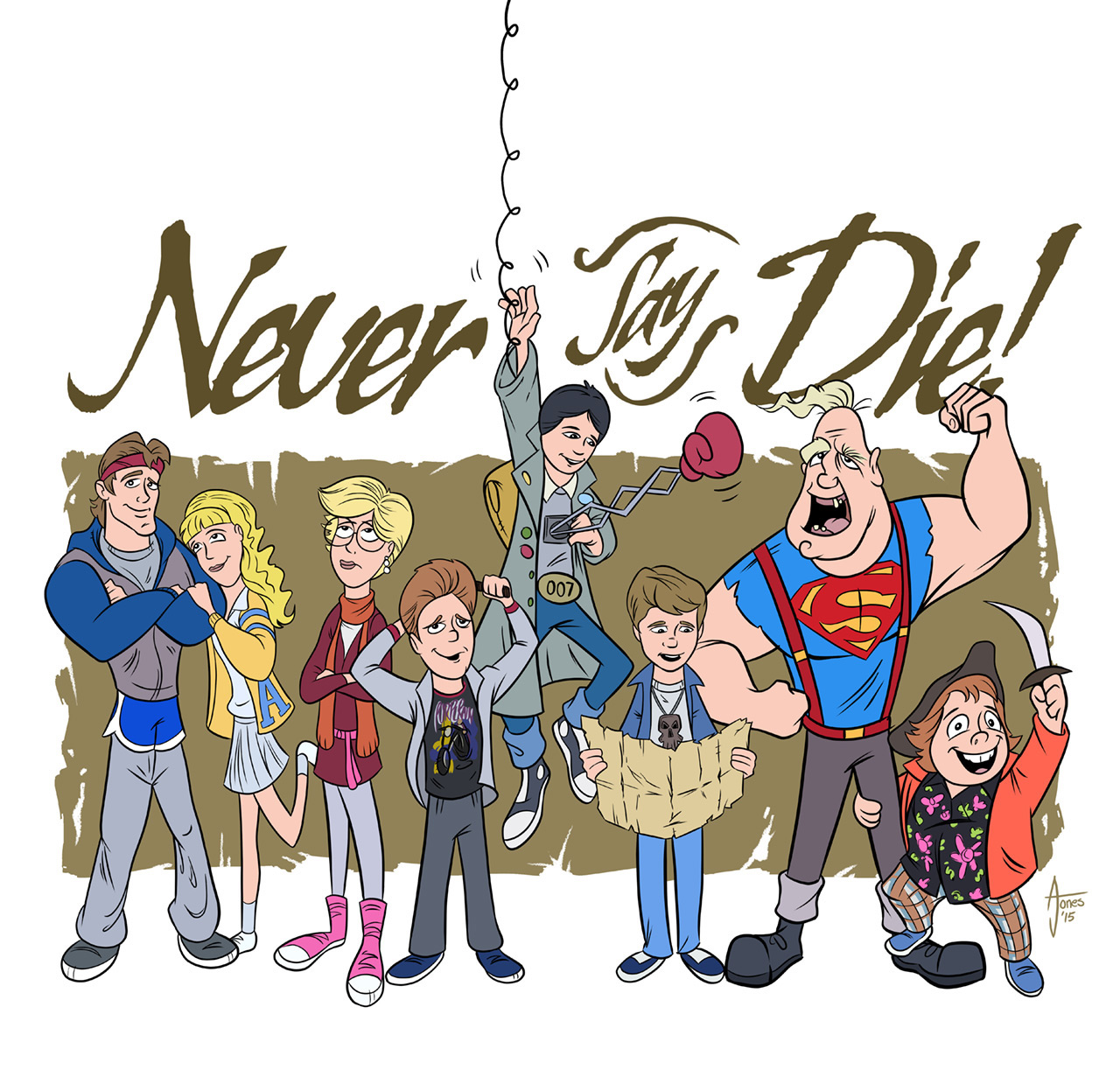 And here's that original piece on paper.