Tyrannosaurus Rex Digital Painting
Cartoony T-Rex painted in Photoshop.
I've been inspired lately by folks like Brandon Green and Aaron Blaise to try out some digital painting. My daughter is nuts for dinosaurs, so I thought I'd do a cartoony T-Rex as an experiment.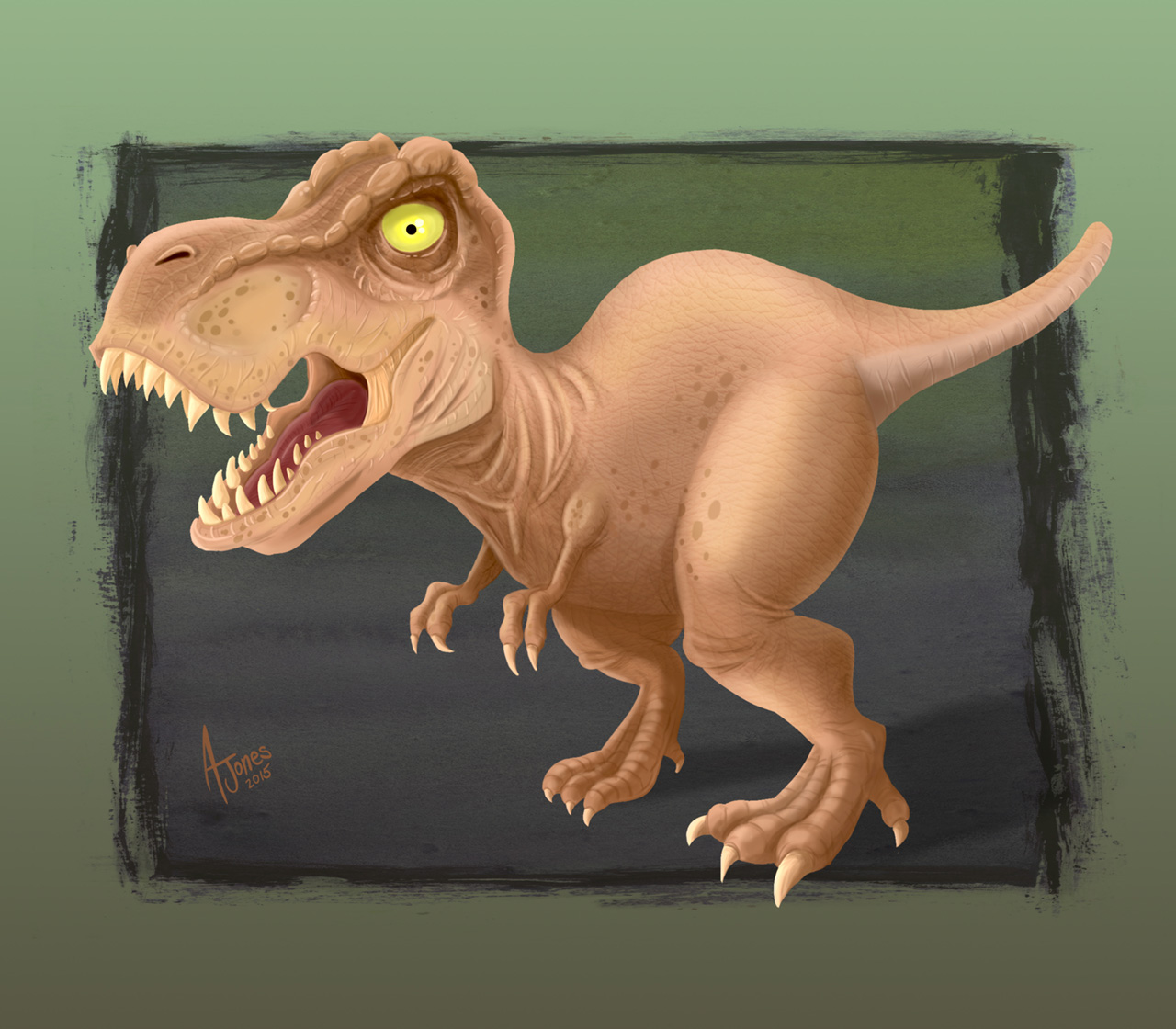 Click the above image to see the step-by-step progression of this piece.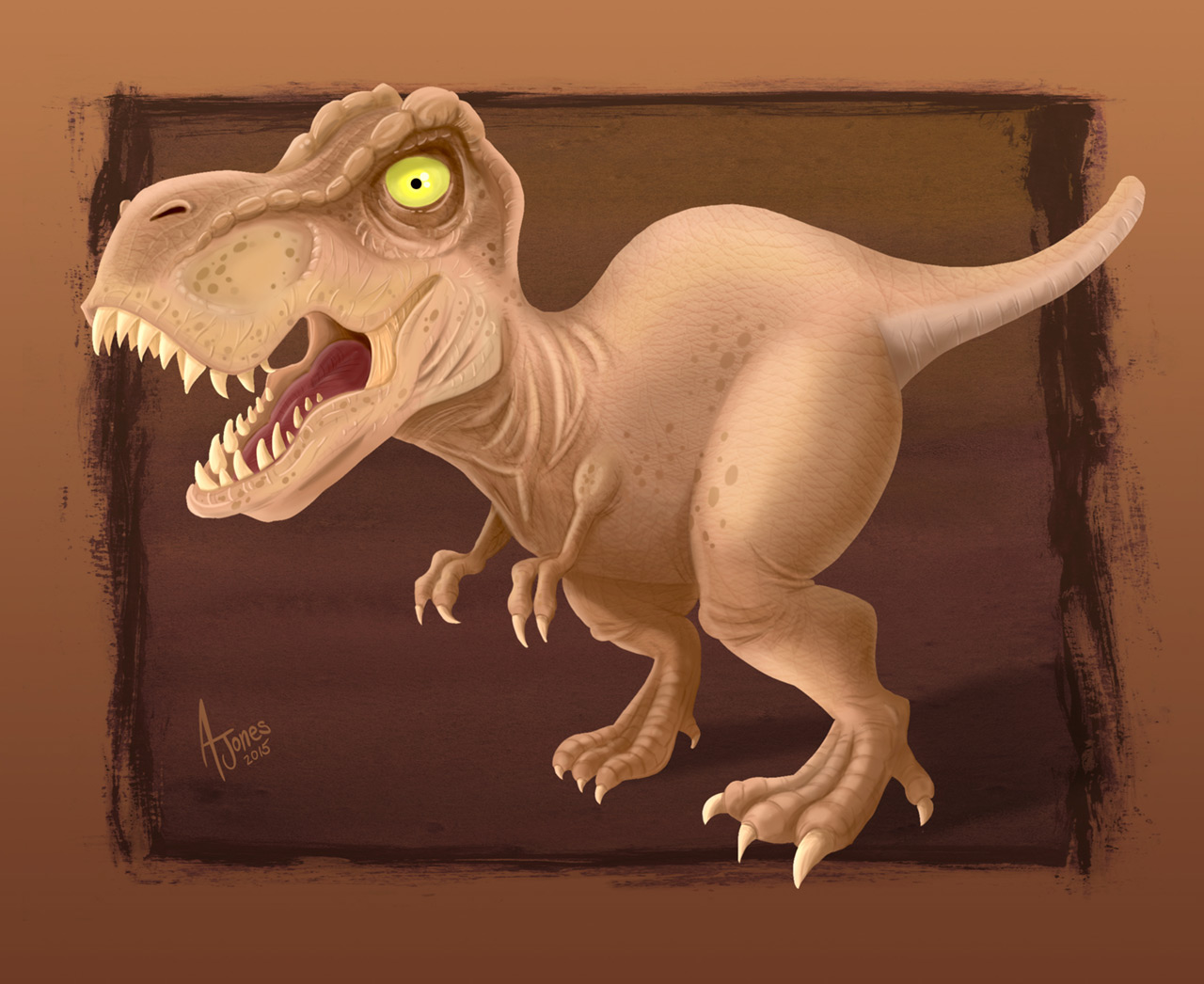 Above is the original brown background. I felt like the green version I settled on works a lot better.